The 2012 Back to School Shopping Guide
We've had the best time this year gathering up the coolest back to school shopping goodies for our annual back to school shopping guide. From toddler backpacks to hip clothes for tweens, cool lunch boxes to rockin' kids' kicks, pencil cases to binders to flash drives, a few parents' lifesavers, and even some freebies and crafty ideas, we hope our picks will make the start of the school year a little more fun.

We're also thrilled to welcome our sponsor, the brand spankin' new Scotch Colors + Patterns Duct Tape which has more than two dozen gorgeous options, from bright neons to lavender peace signs, to let you get crafty with your bad DIY self. In fact head to their website homepage to take the "Style That Sticks" quiz, find your style pattern, and be entered into an awesome sweepstakes with 350+ winners daily.

But of course we've got a little something for you too! If you like our guide enough to share it, we've put together a Back to School Essentials Giveaway for one lucky reader, and it's worth more than $700.


fabulous scotch back to school craft package • a kindle fire • handmade kindle case • backpack from soyoung mother • my cocolime lunchbox • stubby pencil studio supply bag with $50 worth of school supplies • designer ellington eva tote • 100% natural snacks from gogosqueez • snack packs from late july organic snacks
You can enter up to 3 times:
1.
Facebook
: Follow us, then like/share our guide on Facebook and email us the link or screenshot to contests@coolmompicks.com
2.
Pinterest
: Follow us and repin your favorite items from our guide tagged with #coolbacktoschool
3.
Twitter
: Follow us and tweet a link to our guide including @coolmompicks #coolbacktoschool (feel free to mention why you like the guide!)
One winner will be drawn at random on September 7, 2012. US only. For more details on our contest rules please see
this link
.
Happy shopping mamas!
sponsors
sponsors
sponsors
sponsors
sponsors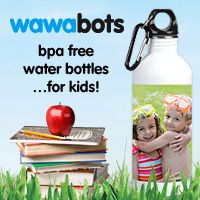 Superhero Fun
If it's not Batman, it's Flash, WonderWoman, Iron Man, Hulk, Spiderman or hey--maybe even Super Chloe. Superheroes are huge this year and here are a few fun items to help send your kid off to school in citizen-protecting, universe-saving style.
sponsors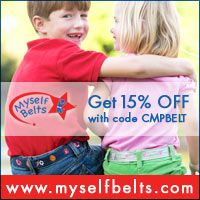 sponsors
sponsors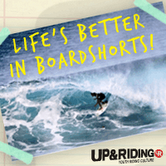 sponsors
sponsors
sponsors
sponsors
The picks here represent the stuff our editors adore, and have not been bought with money, gratuitous compliments, or chocolate chip cookies.

Cool Mom Picks is an Amazon and Alice.com affiliate.