Back to school shopping - the coolest lunchboxes and lunch bags.
It's a tradition for so many families - the school year starts off with a clean new lunch box, full of promise (and not so full of last year's peanut butter crud). Here are a few that we love because they're not only adorable, they're built to last.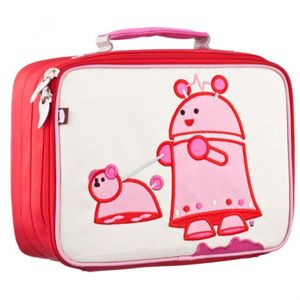 Pink Robot Lunch Box
Our readers have begged us for pink robot items; leave it to Beatrix NY to have that very thing covered.
($34 at Beatrix NY)

[don't miss 8 more great picks after the jump!]

Laptop Lunch Bento System
For older kids, a bento system is so practical, especially in this season's hot purple.
($25 and up at Laptop Lunches)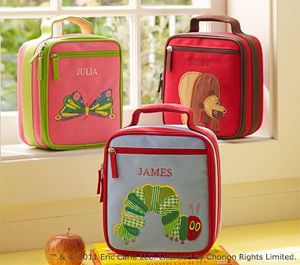 Eric Carle collection lunch boxes
Preschoolers heading to school for the first time will find comfort in the company of Brown Bear or that Very Hungry Caterpillar. ($18 at Pottery Barn Kids)


Built NY animal lunch bags
Built NY always does nifty things with neoprene, and now, it's lunch bag animals named for downtown New York streets--Astor Owl, Cornelia Kitty, and Delancey Doggy. Maybe you should be packing hot pretzels and chocolate egg creams in there.
($20 from Built NY)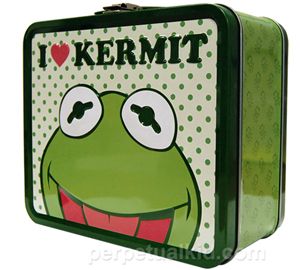 Kermit Lunchbox
What more is there to say?
($13 at perpetual kid)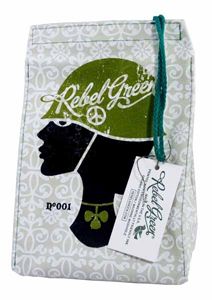 Rebel Green reusable lunch bags
Older girls might prefer these brown bag style eco bags from Rebel Green with an earth-friendly backstory.
($24 at Kate's Caring Gifts/ Use SCHOOL2011 at checkout for a 20% discount on your entire order)


Cookie Lunch Sack
Give your little kids a sweet message about learning. Or is it cookies.
($28 at Dabawalla / 20% off with code
CMP20
)
DIY lunch bag
Can't decide on a design? Let your kid make his own with this cotton eco-tote that you can color yourself with Tee Juice Fabric Markers.
($21 at Nubius Organics / 15% off with code CMP15)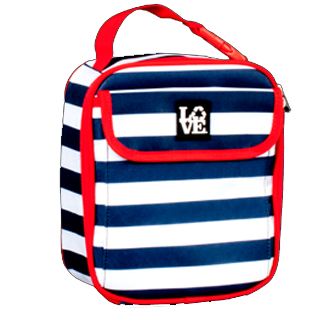 Lunch Munch Anchor's Aweigh lunchbox
These lunchbags have plenty of room for a big kid sized lunch and a handy clip for easy carrying. And we just can't get enough stripes!
($20 at Love Reusable Bags)


More back to school guide picks:

The Coolest Kids' Backpacks
Parents' Lifesavers
Better Lunchbox Snacks
The Coolest Kids Wear from Tea Collection
Find More: Back to school shopping, Backpacks, Lunchboxes + Bags for Kids