Death Star for Cutie: A very Star Wars Valentine card
When you combine gorgeous letterpress with Star Wars and Deathcab for Cutie, you get a lovely Valentine's Day card for your favorite chic geek.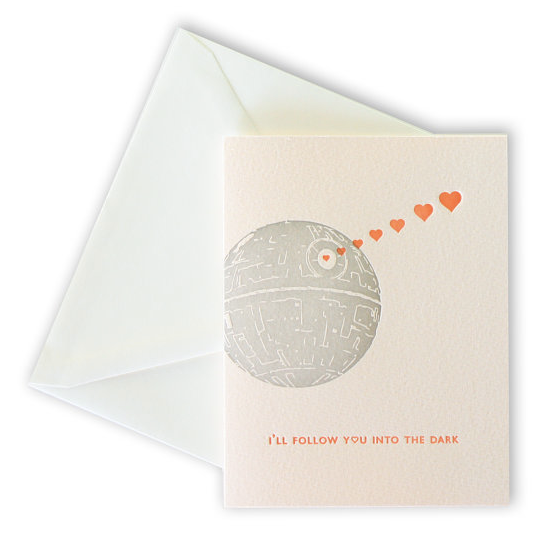 This
Darth Vader Letterpress Valentine Card
from Dingbat Press on Etsy combines three of our favorite things: Star Wars, good music, and beautiful design. The paper is delicious, the letterpress printing offers two beautiful colors, and the sentiment on the outside is the sweetest--the words are from one of Deathcab's most poignant songs (okay, I get choked up just thinking about it).
I recommend writing "I have PLANS to rule the universe by your side," or possibly "I Will Possess Your Heart, but not like Anakin did with Padme, because that ended badly." Yeah, I think I just proved my geek cred. -
Delilah
Find More: Announcements, Invites and Cards, Holiday Picks