Web Coolness: Snowflakes for Sandy Hook, DIY Christmas villages, and gift wrap inspiration
Here are some of our favorite links from around the web this week. We hope you like them too!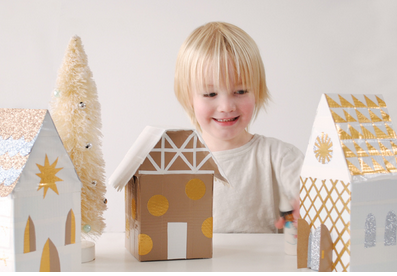 In addition,
What Six Looks Like
is an achingly beautiful reminder of just how young and full of life this age is.
Such a pretty
DIY Christmas village
can be made out of tissue boxes and duct tape. The kids will love to play with this.
Find More: Causes and General Do-Gooding, Link Roundups, Websites