Coffee gifts? Don't mind if I do. Give, I mean.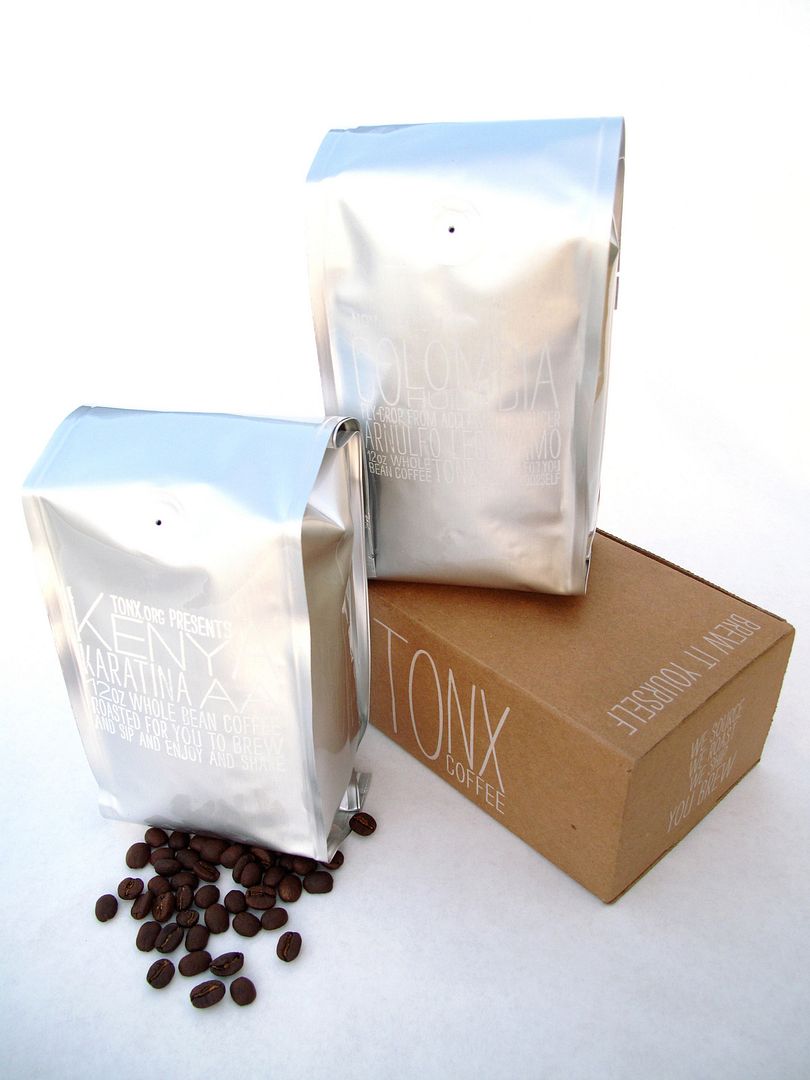 I admit it. I used to settle for a cup of coffee from just about anywhere, then quickly douse it with milk and sweetener. Then I had a
proper
cup of joe, which was like the pigeon describing a hot dog to the duck in Mo Willem's beloved
The Pigeon Finds a Hot Dog
: "They are a taste sensation. Each morsel is a joy!"
Thanks to this new monthly coffee subscription service that's all about coffee, that joy is now yours to give to others.
Purchase a gift subscription to
Tonx
--I suggest getting the fresh whole beans to keep it fresher longer. The beans are all chosen by people who live, eat, and breathe coffee. They come from a long line of coffee experts and they are passionate about their beans. They build relationships with their growers so their roasts are far from anonymous.
What I really dig is the attention to detail that Tonx rocks. The packages are meticulously packed (the box has a real gift feel, which I totally love). Each bag is vacuum sealed and comes with a description of the pick as well as information on the grower.

Costwise, it's not the same as a can of Folger's from the supermarket, but you will certainly be saving money if you are a daily cafe patron.

The only problem? Your giftee may make the neighborhood cafe baristas sad when she stops showing up all the time. -Eva
Find More: Around the House, Food and Drink, For the Menfolk, Gear Essentials, Holiday Picks