ABCs from a time when B was for Balloon, not Boy Band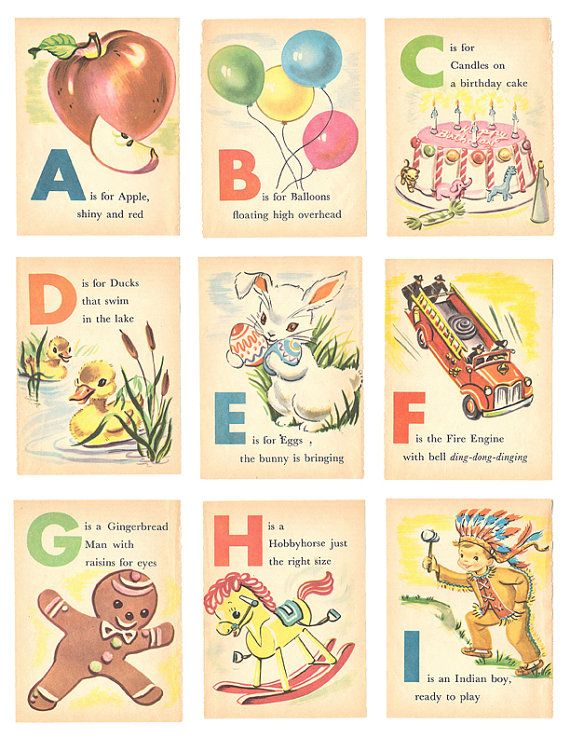 My mother-in-law is amazing at keeping childhood treasures -- we have everything from my husband's toy car collection to original copies of his favorite children's books -- and we treasure this vintage ephemera so.
I love that these old toys and books are just as beautiful and appropriate now as they were back then, because childhood is truly timeless. Sometimes I wonder if these books will still be around when my kids have children of their own. Wouldn't that be wonderful?
Which is why, while we definitely hang onto these old toys and books, I simply cannot imagine tearing out the pages to make crafts and decorations. I'll admit it's very tempting, but I could never, ever do it -- in part because I don't have to. (Thank you, technology!)
Find More: Art+Decor (Sounds Fancy), Misc Paper Goods