Hot trend alert: Chevrons are for kids!
Chevron stripes
have been one of the hottest design trends and far less polarizing than the
moustache
. Chevrons are literally on every available surface, and I'm
still
in no mood to give them up--they just make everything look so fun and fresh.
Whatever you call them
, chevron or zig zags, these stripes are here to stay. Here are my favorite ways to see them on kids.
It's birthday party season at my house, so I've had my eye on these little bitty
party favor bags
by Whisker Graphics -- the bold colorful zigzags make them perfect for parties.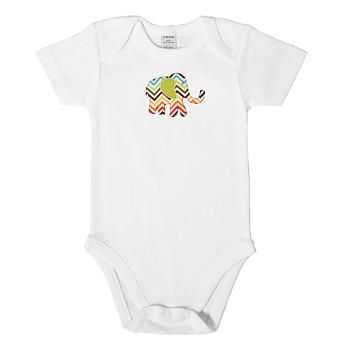 Chevrons also make great wall art.
WallFry
offers 5 adorable nursery prints adapted from the original acrylic on canvas paintings. You even get to choose the colors and animal. I'm partial to the owl (pictured at very top) which happens to put
two popular trends
together.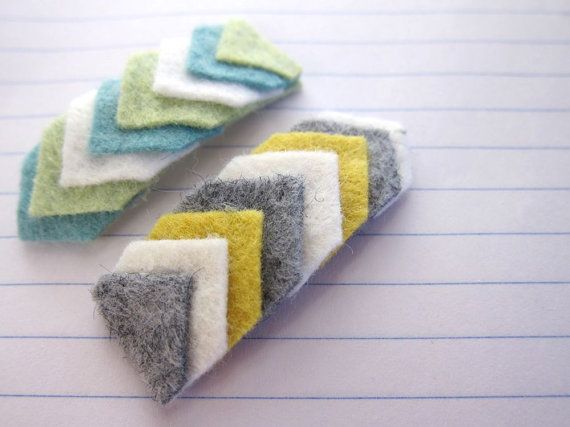 I love the simple crispness of these
handmade barrettes
by nattybratty on Etsy. In fact, I love them so much I might see if she can make a pair in an adult size for me.
We discovered Ode Kids last year, and fell in love with their traditional Indian fabrics made into modern styles, like this
girls' chevron dress
which is durable and holds up beautifully. This year, they're offering a new
red Ikat dress
that will brighten up her wardrobe considerably.
Baskets
are a clever way to add chevrons to a room -- you get both a pop of cheery color and a place to stash toys. (h/t
Swiss Miss
)
Of course the most classic way to wear chevrons--besides a Charlie Brown shirt--is with a friendship bracelet. Brings you back, doesn't it?
The Purl Bee
has instructions on how to make your very own, if you need a refresher. And all it takes is some embroidery floss. -
Roxanna
Find More: Art+Decor (Sounds Fancy), Baby Clothes, Getting crafty, Hair accessories, Tweens + Big Kids