Hey, that's got my name on it!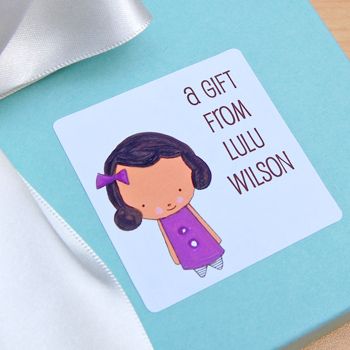 Looking for a gift this holiday season that won't take up any more space in the playroom? How about some practical and functional items for your little ones to call all their own?
Artist Mayi Carles has a full line of pieces that you can order personalized with your little one's name AND likeness. Knowing how my daughter loves anything with her name on it and I am fairly certain she would flip if there was picture of her branding something hers as well.

With 34 unbelievably
adorable characters
you are likely to find one to match your child's punim. And if that's not good enough for you? No Problem. Mayi will create a
completely custom illustration
of your cutie pie on request. I have got to admit the likeness could be worth the extra cash. Stand out items in her collection include water bottles, magnets and birthday gift labels. Genius! -
Stephanie M
Find More: Announcements, Invites and Cards, Misc Paper Goods