Back to school shopping - the coolest kids backpacks and bags
We're pretty sure that back to school is synonymous with a brand new backpack and not one that's ragged and torn from last year's heavy load of school books and homework.
Here are a bunch of our favorite book bags that are not only cool, but will stand out in the sea of licensed character packs on the hooks and in the cubbies.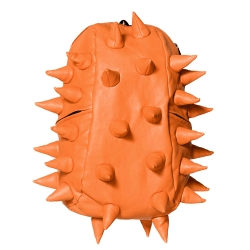 Madpax
Available in four sizes and eight colors, we're pretty sure these super cool Madpax won't ever end up in the lost and found.
($28 and up at Madpax)
[check out 7 more backpacks that are almost too cool for school after the jump!]
Diaper Dude
We love the new kids backpacks from one of our favorite diaper bag designers.
($45 at Diaper Dude)
Mini Cartable Jouy Rose
This French school bag features a lovely 18th century Toile print, updated for this century with fluorescent pink birds. Gorgeous.
($60 at Clara de Paris)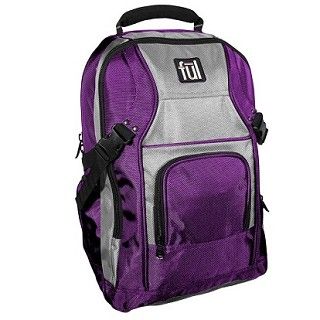 fül Heartbreaker
The ful backpacks are built to last, with extra padded comfortable straps for little backs.
($40 at fül)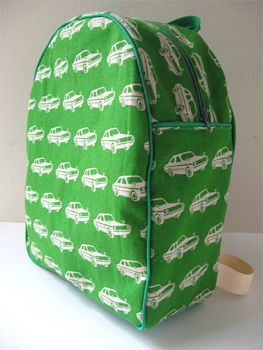 Toddler Backpack
Just enough room for a few toys, a snack, and lots of macaroni necklaces.
($45 at weepereas)
Schoolbags for Kids
With every schoolbag purchase, Schoolbags for Kids donates a schoolbag with supplies to a kid in need. Love. ($55 at Schoolbags for Kids)
Recycled Cotton Backpack
The lightweight canvas backpacks from Baggu are perfect for little kiddos who need a bigger backpack without all the bells and whistles.
($32 at Baggu)
The Navigator
Complete with a padded back panel, tons of pockets, and a built in organizer, Mojo backpacks are simple and sturdy.
($48 at Mojo / 15% off with code "coolmom15" - valid for one-time use though 10/31)


Previous back to school guide picks:
The Coolest Lunch Boxes and Lunch BagsParents' Lifesavers
Better Lunchbox Snacks
The Coolest Kids Wear from Tea Collection
Find More: Back to school shopping, Backpacks, Lunchboxes + Bags for Kids