10 beautiful items to help support Japan
It's been just over a week since the earth shook just off the coast of Japan, and the devastation and loss has rocked us all. However I've been heartened to see how families and companies are so quickly finding ways to help raise money for the people of Japan, from the family organizing a community yard sale in our neighborhood, to the fantastic
Chronicle Books
which held a bake sale out of their San Francisco storefront.
Some of our favorite small business owners and artisans are doing what they can too, by donating as much as 100% of their sales to Japanese relief efforts.
Along with making your own donation to a worthy relief organization like the
Red Cross
, consider making your next purchase for a birthday, baby shower or just-for-me gift at one of the generous shops we have featured here. Every little bit helps. -
Christina

[see some beautiful items to help raise money for Japan after the jump]

Aptly named "
I am always here for you
", this quietly poignant print by Creative Thursday conveys just the right amount of sweetness for me to hang in the room my two girls share. (15% of sales will go to Red Cross)
I love the style and sunny color of this
Margot Bianca Pinafore
for toddlers who could wear it over a shirt now, but with bare arms soon. ($10 from each sale goes to your choice of the Red Cross or HandsOn Toyko.)
Originally from Sendai Japan, Shiho of LA's
Umi Design
is donating 20% from all of her handcrafted jewelry sales to Japanese Earthquake and Tsunami Relief. Among her lovely sterling-silver jewelry creations, I'm especially taken with her ethereal
Aqua Chalcedony Ring
.
Crafted from a vintage silk Japanese obi fabric, this little elegant
Tamami Ko purse
reminds me on the enduring traditions and beautiful customs of the Japanese people. (50% of purchase price will be donated to Canadian Red Cross to help with relief efforts)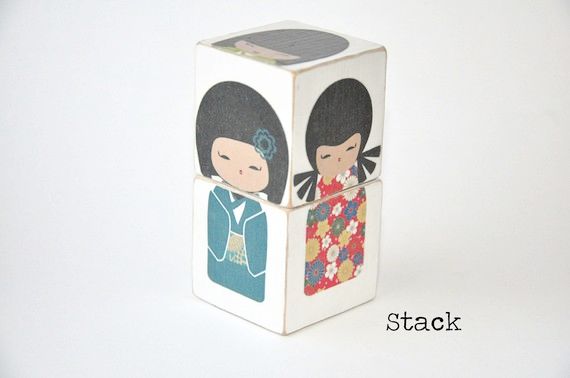 So fun for my kids to play with, I'd also love to see these handmade
Kokeshi Doll Wooden Blocks
from Stack Blocks just sitting on the dresser looking of-so-cute. (100% of proceeds go to relief agencies in Japan)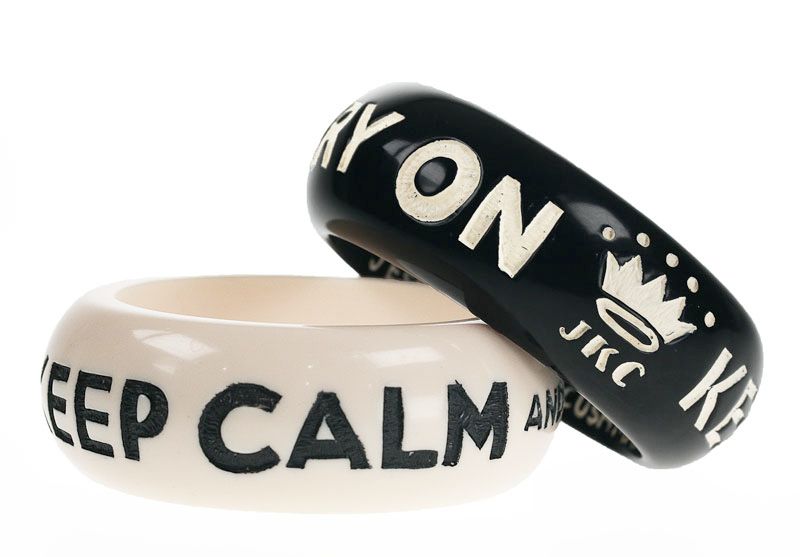 With their clever and sometimes irreverent messages, Jessica Kagan Cushman's chunky resin Nantucket Bangles aren't just fashionable but helpful too, with
$35 from the sale of each Nantucket Bangle
being donated to the Japanese Red Cross (through 3/31).
Our own
Delilah
spotted this handsome
stuffed bear from Sleepyking
, who wants to give a "bear hug" to Japan by donating 100% of his proceeds to the Red Cross.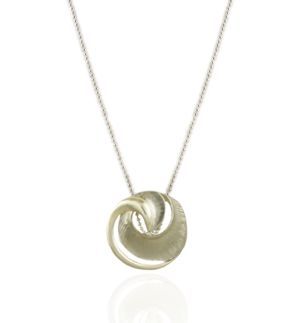 With a unique charitable angle,
Joan Hornig Jewelry
allows you to decide where the profits from the purchase of their new
Wave of Help
will go. (100% of profits donated to your choice of charity.)
Find More: Announcements, Invites and Cards, Art+Decor (Sounds Fancy), Baby Clothes, Baubles & Bags, Causes and General Do-Gooding, Kids Clothing, Misc Paper Goods, Toys and Other Playthings