L-Bow Mittens mind the gap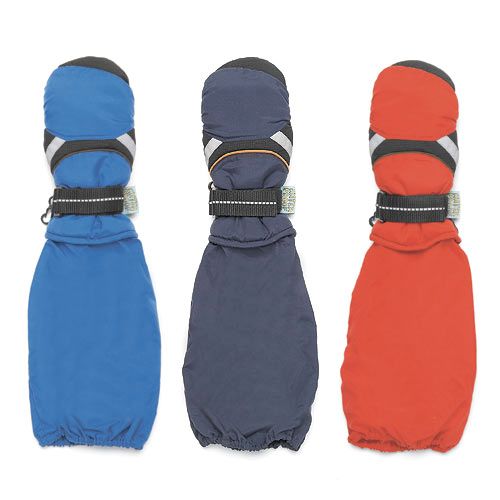 If I'm going to go through the trouble of suiting up three kids to play in the snow, they had better stay out there for longer than it took me to get them dressed. But an armful of snow lodged in the wrist is a total bummer, so back before my oldest could make a decent snowball, I bought her a pair of
L-Bow Mittens
to help keep her arms dry, her fingers warm, and all my effort worthwhile. Flash forward almost nine years, and those same L-Bow Mittens are now being sported by my youngest son.
L-Bow Mittens (say it out loud and you'll get it) are the ingenious creation of a mom of four from Minnesota, where I hear they know a thing or two about snow. They are waterproof and stuffed with Thinsulate and have a long nylon "sleeve" that extends all the way up the forearm and over the elbow. This sleeve has the added benefit of keeping the mittens on their little hands and not in a snowbank.
I'm not in love with the website which I find a bit confusing. I'd also skip the the "Breathable" or "Easy Dry Insert" versions since my kids aren't doing the Iditarod, they just want to make a snowman. And while these mittens may not win any style awards, I give them an A+ as I sip my coffee indoors and watch the kids jumping around in the cold, wet snow. -
ChristinaL-Bow Mittens can be purchased at their website; exclusive styles, like the ones picture above, are found at One Step Ahead.
Find More: Kids Clothing